Swedish – Deep Tissue – Myofascial Release – Thai
Monday – Saturday:  10am – 7pm
Earlier or later times may be available if necessary.  Just call and ask!
Please call 503-235-6484 to make an appointment.
*HealthNet and Health Savings Account (HSA) cards accepted *
Upper-Body Massage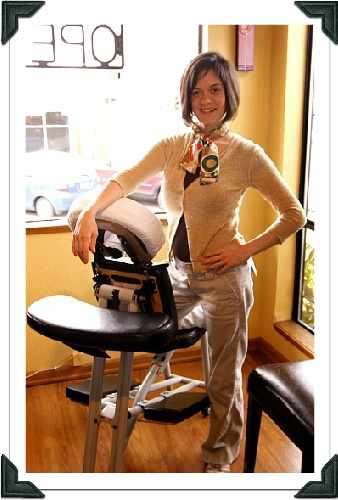 Short on time or low on cash? Stiff neck or shoulder knots? Bored while your color's processing? Just need a little relief from your day? Try a few minutes in the chair. It's a great and easy way to take care of your upper body.
$1 per min
ONLINE SPECIALS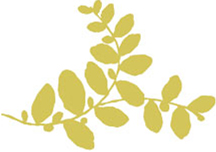 The Weight of the World
(20 minutes) . . . . . $18
Do you carry all your tension in your neck and shoulders? Are you tired from carrying around your own head? Come sit in my chair and enjoy this stress-relieving treatment, designed to relax the hard-working muscles of the neck, back, and shoulders. Give yourself a break!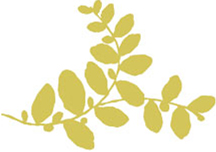 Upper Body Special
(30 minutes) .. . . .$27
Treat yourself to some TLC from head to hips and fingertips. It's a great way to keep your upper half in tip-top shape!
 Full-Body Massage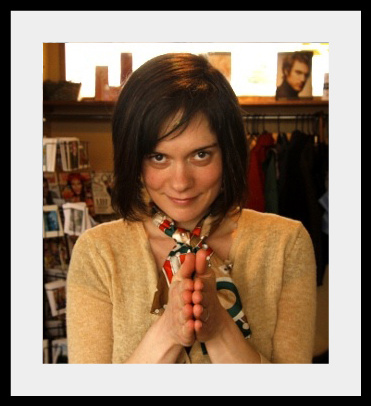 When you need the comfort and care of a full body massage, join Erin upstairs and enjoy soothing music, organic products, and expert touch. After consulting with you, Erin will create a relaxing and therapeutic treatment specific to your needs. Choose between the table or the Thai mat. To determine which one is right for you, read below:
Table:
Table work is what Westerners think of as the "classic" massage. You disrobe, get under the sheets, and enjoy a session that blends long gliding strokes with deep focused pressure and organic skin conditioning. We'll also work in as much or as little stretching and movement as you like. If you have trouble getting down to or up from the floor, or if you simply want to take a therapeutic nap, this is the choice for you!
Thai mat:
Thai massage is traditionally done on a mat, fully clothed. It is sort of like having yoga done to you, so be sure to wear loose, stretchy clothes. The session is comprised of acupressure along the Thai energy lines ("sen"), joint mobilization, and deep stretching. If you need complete refreshment for your body, mind, and spirit, try Thai!
30 minutes ………….. $30
60 minutes ………….. $60
90 minutes ………….. $80
120 minutes …………. $100
10% off for seniors (55 and over) and students