Dawn Wolf, Hair Stylist, Salon Owner 
Call (503)235-6484 to schedule!
Days: Tuesday- Friday
New clients welcome! 
Dawn is our premier color expert and the creative inspiration behind the business. Her friendly and creative approach to hair design sets the tone for the entire salon.
Dawn's clients rave about the way she can find the perfect cut to match their facial features and lifestyle, how she uses color enhancements to make people look their best, and how well she interprets the client's wishes to create their own signature look.
Throughout her 40 years in the business Dawn has worked hard to keep advancing her education so she stays right on top of the newest trends, technologies and processes. Her genuine love for her work shows through in every detail and keeps clients coming back for more.
Check out the Hair page for a menu of services and prices.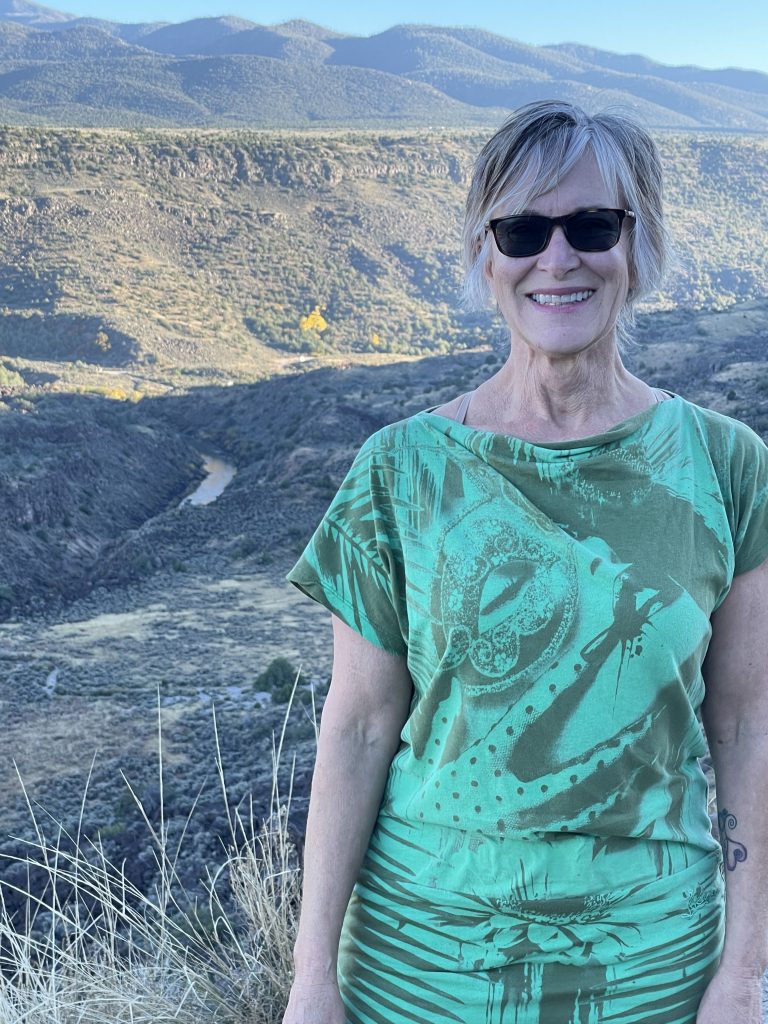 Connie Shultz, Hair Stylist
Call (503) 235-6484 to schedule!
Days: Tuesday, Wednesday, Friday and Saturday
Hours: 10:00 to 6:00, after hour appointments available
New clients welcome! 
Connie is one of our most popular stylists and the reason is clear! With 30 years of experience and her easy, good-natured personality, she makes everyone feel at home and always does a great job.
Connie is available for cuts on men, women and children, color and highlights, perms, and just about anything your hair needs.
Check out the Hair page for a menu of services and prices.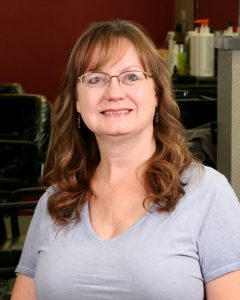 Shelby Wolf, Hair Stylist
Call (503) 235-6484 to schedule!

New clients welcome!
Check out the Hair page for a menu of services and prices.
Salon life runs in Shelby's blood as much as her native Oregon. Following the footsteps of her mother and grandmother, she is a brilliant hair stylist and aesthetician. We are happy that she opted to join our team here at 50th Avenue Salon 9 years ago. Fun-loving and fierce, yet subtle and refined, Shelby can do it all—from snazzy highlights to flattering cuts and facial waxing. She also loves doing kids' hair!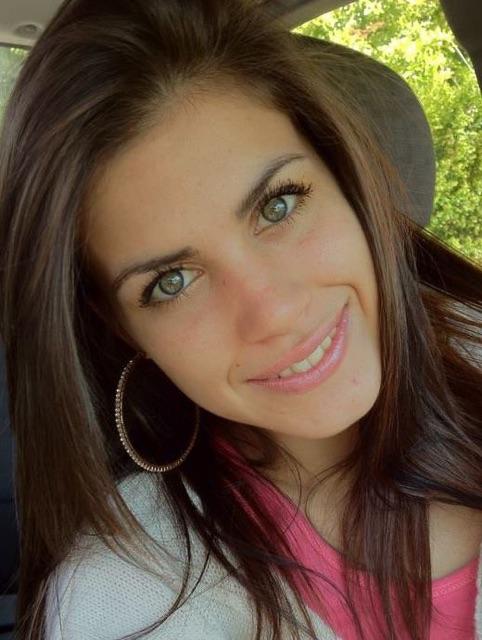 Call 503-235-6484 to schedule!
Days: Tues-Sat
Hours: 11:00 to 7:00. Walk-ins welcome! 
Erin is a graduate of East West College of the Healing Arts in Portland, where she studied Swedish, Deep Tissue, Myofascial Release, Thai Massage, Chinese Visceral Massage, and Neuromuscular Therapy.  She recently studied with Klose Training and became certified in Manual Lymphatic Drainage and Complete Decongestive Therapy for the management of lymphedema.  She joined the team at 50th Avenue Salon 13 years ago and has been happily helping clients release the issues in their tissues ever since.  Just go upstairs and start relaxing in her chic and cozy studio.  She will listen to your needs of the day and customize your treatment accordingly.  Whether it's digging out a shoulder knot, recovering from an injury, coping with chronic pain, managing swelling, releasing emotional tension, wellness and prevention, or just plain pampering, Erin is happy to support the task at hand.
Check out the Massage page for information about services and pricing.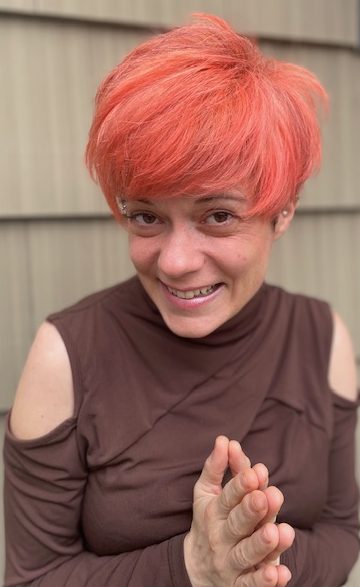 Martin Thompson, Hair Stylist
Call 503-235-6484 to schedule!
Days: Sunday, Monday, Thursday
Hours: 8am-4pm
New clients welcome!
A Portland native, Martin has been working in the hair styling business for over 40 years.  He specializes in flattering cuts, natural colors, and service with a smile.


Maggie Ly, Manicures and Pedicures
Call (503) 235-6484 for appointments.
Days: Tuesday through Saturday
Hours: 9:00 to 6:00, early morning and evening appointments available.
New clients welcome! 
Maggie has been cheerfully serving her nail clients for 25 years and brings incredible attention to detail to her work. She specializes in acrylic nails that never lift and long-wearing natural nails. In addition to expert nail care, her luxurious spa manicures and pedicures include a warm paraffin wax treatment for hands and feet, exfoliating scrubs, and moisturizing massage.  What a treat for hands and feet!
What her clients say: 
"Maggie is so thorough! Her manicures last longer than anyone else's. My nails never lift between appointments." 
"I love getting a pedicure in Maggie's spa chair. She makes me feel totally pampered and the results are incredible." 
Check out the Nails page for complete details.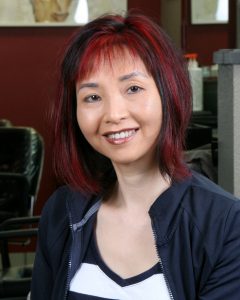 Molly Nesting, Hair Stylist
Days: Friday - Monday
Hours: 10:30-7:00
Book with Molly online at https://mollynesting.glossgenius.com
New clients welcome! 
Molly has been doing hair professionally for over two years, and loves it more everyday! She is born and raised in Portland, and attended the Aveda institute in the heart of the pearl district. Molly offers a variety of services with a specialty in Brazilian Blowouts and anything balayage.  She also offers haircuts ranging from big deal cuts to curly cuts. For a fun and smashing do, book with Molly!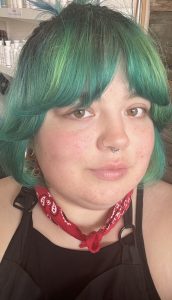 Clara Risley, Reiki practitioner
Days: Sundays and Mondays
Hours: 10-7
Call or text (541) 404-6674 to schedule.

New clients welcome!
Clara is a level two Quantum Reiki pracitioner and the proprietor of Mind of Clarity Intuitive Healing.  Reiki is a modality of energy healing that originated in Japan and was gifted to the West in the 1930s by an inspirational healer named Hwayo Takata.  Reiki is a wonderful tool to manage energy, process latent emotions, and align your energetic body.  Quantum Reiki isn't confined by time and space and has the ability to heal in the here and now, as well as on a karmic and even an ancestral level.  No matter what you are experiencing in life, a Reiki treatment can be very beneficial.  Whether you are going through one of life's many changes, experiencing grief or other emotional turmoil, contemplating big decisions, feeling stuck or confused about your life path, or just wanting to experience inner peace and alignment, Clara will be happy to assist you!  For more information, please visit her website, https://www.mindof-clarity.com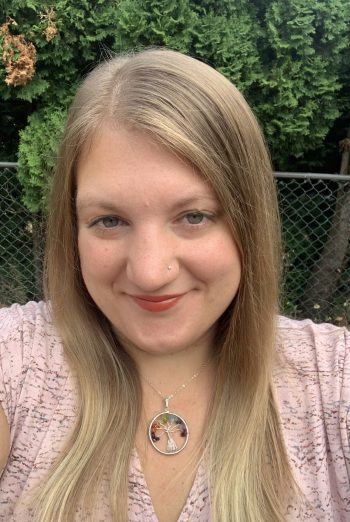 Testimonials
Loves the location and Maggie did an amazing job on my feet.  That foot massage felt incredible and I told my husband that I'm taking my 50th Avenue Salon break monthly.
Kay Bejarana
The staff is professional and always listens to me.  50th Ave. Salon is a place to relax, be pampered and know you'll  look and feel great when you leave!
Louise Gillis
50th Avenue Salon is a place you won't visit just once. Whether you have your hair cut, colored or styled, you will be back!
If you have a manicure or a pedicure, you will return for another one, and will have probably recommended a friend in between your appointments!
If you have a massage, you'll want to return for another one!
All services are rendered by a friendly, very skilled,  and professional staff.  Great atmosphere, and great location!
Debbie VanAcker : )