Dawn Wolf, Hair Stylist, Salon Owner 
Call (503)235-6484 to schedule!
New clients welcome! 
Dawn is our premier color expert and the creative inspiration behind the business. Her friendly and creative approach to hair design sets the tone for the entire salon.
Dawn's clients rave about the way she can find the perfect cut to match their facial features and lifestyle, how she uses color enhancements to make people look their best, and how well she interprets the client's wishes to create their own signature look.
Throughout her 35 years in the business Dawn has worked hard to keep advancing her education so she stays right on top of the newest trends, technologies and processes. Her genuine love for her work shows through in every detail and keeps clients coming back for more.
Check out the Hair page for a menu of services and prices.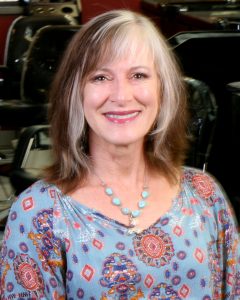 Tim Landerking, Hair Stylist 
Call (503) 575-6404 to schedule!
Tim has been in the business for over 30 years, both behind the chair, and working as an Educator. He is a True Native Oregonian, loves Portland, and is rolling with the changes that are rocking the city.
Cut, color, corrective color, re-texturizing, barbering and beard services. No cookie cutter work in his chair. Cut and color should enhance the cut, and flatter the person. His philosophy is that all hair is unique, as is each client's needs. Hair is like a fabric, and should be looked at as one of a kind. Men, women, children are more than welcome, as are older clients. No one should walk around with a bad haircut, or color!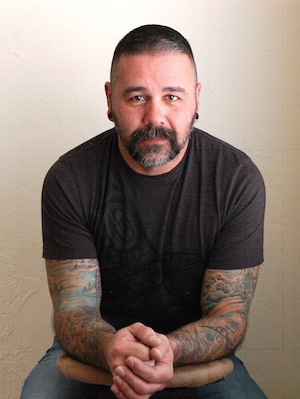 Shelby Wolf, Hair Stylist
Call (503) 235-6484 to schedule!

New clients welcome!
Check out the Hair page for a menu of services and prices.
Salon life runs in Shelby's blood as much as her native Oregon. Following the footsteps of her mother and grandmother, she is a brilliant hair stylist and aesthetician. We are happy that she opted to join our team here at 50th Avenue Salon 9 years ago. Fun-loving and fierce, yet subtle and refined, Shelby can do it all—from snazzy highlights to flattering cuts and facial waxing. She also loves doing kids' hair!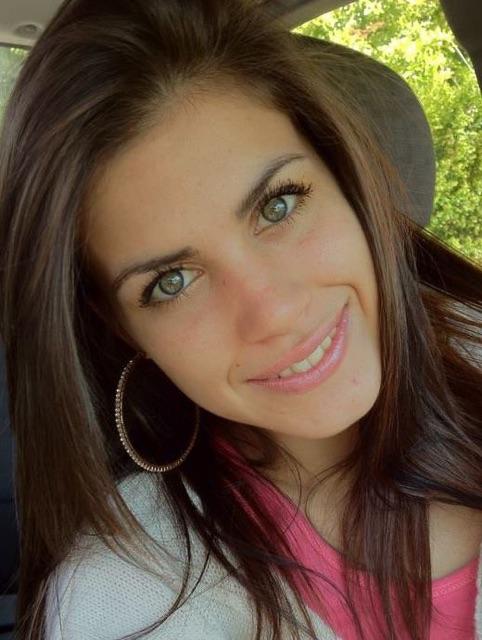 Connie Shultz, Hair Stylist
Call (503) 235-6484 to schedule!
Days: Tuesday, Wednesday, Friday and Saturday
Hours: 10:00 to 6:00, after hour appointments available
New clients welcome! 
Connie is one of our most popular stylists and the reason is clear! With 30 years of experience and her easy, good-natured personality, she makes everyone feel at home and always does a great job.
Connie is available for cuts on men, women and children, color and highlights, perms, and just about anything your hair needs.
Check out the Hair page for a menu of services and prices.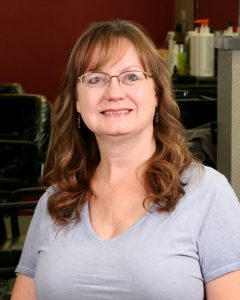 Call 503-235-6484 to schedule!
Days: Tues-Sat
Hours: 10:00 to 7:00. Walk-ins welcome! 
Erin is a graduate of East West College of the Healing Arts in Portland, where she studied Swedish, Deep Tissue, Myofascial Release, Thai Massage, Chinese Visceral Massage, and Neuromuscular Therapy.  She joined the team at 50th Avenue Salon 12 years ago and has been happily helping clients release the issues in their tissues ever since.  Just go upstairs and start relaxing in her chic and cozy studio.  She will listen to your needs of the day and customize your treatment accordingly.  Whether it's digging out a shoulder knot, recovering from an injury, releasing emotional tension, wellness and prevention, or just plain pampering, Erin is happy to support the task at hand.
Check out the Massage page for information about services and pricing.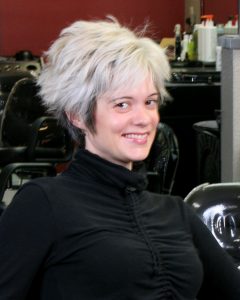 Martin Thompson, Hair Stylist
Call 503-235-6484 to schedule!
Days: Sunday, Monday, Thursday
Hours: 8am-4pm
New clients welcome!
A Portland native, Martin has been working in the hair styling business for almost 40 years.  He specializes in flattering cuts, natural colors, and service with a smile.

Patsy Morris, Hair Stylist and Aesthetician
Call 503-235-6484 to schedule!
Hours:
Wednesday 10am-2pm
Thursday     11am-7pm
Friday          11am-7pm
Saturday     11am-7pm
New clients welcome! 
Patsy has been doing hair and skin care professionally for the last 5 years.  First starting out being self taught and practicing on herself and friends, she quickly fell in love with the artistic expression that hair can provide.  Patsy specializes in curly and straight hair, long or short, as well as fashion colors and blondes.  She also loves waxing, lash and brow tints, and soon to come lash extensions and lash lifts--anything to enhance one's confidence of expression.  When Patsy is not at 50th Avenue Salon you can find her in the dance studio working on performances around Portland!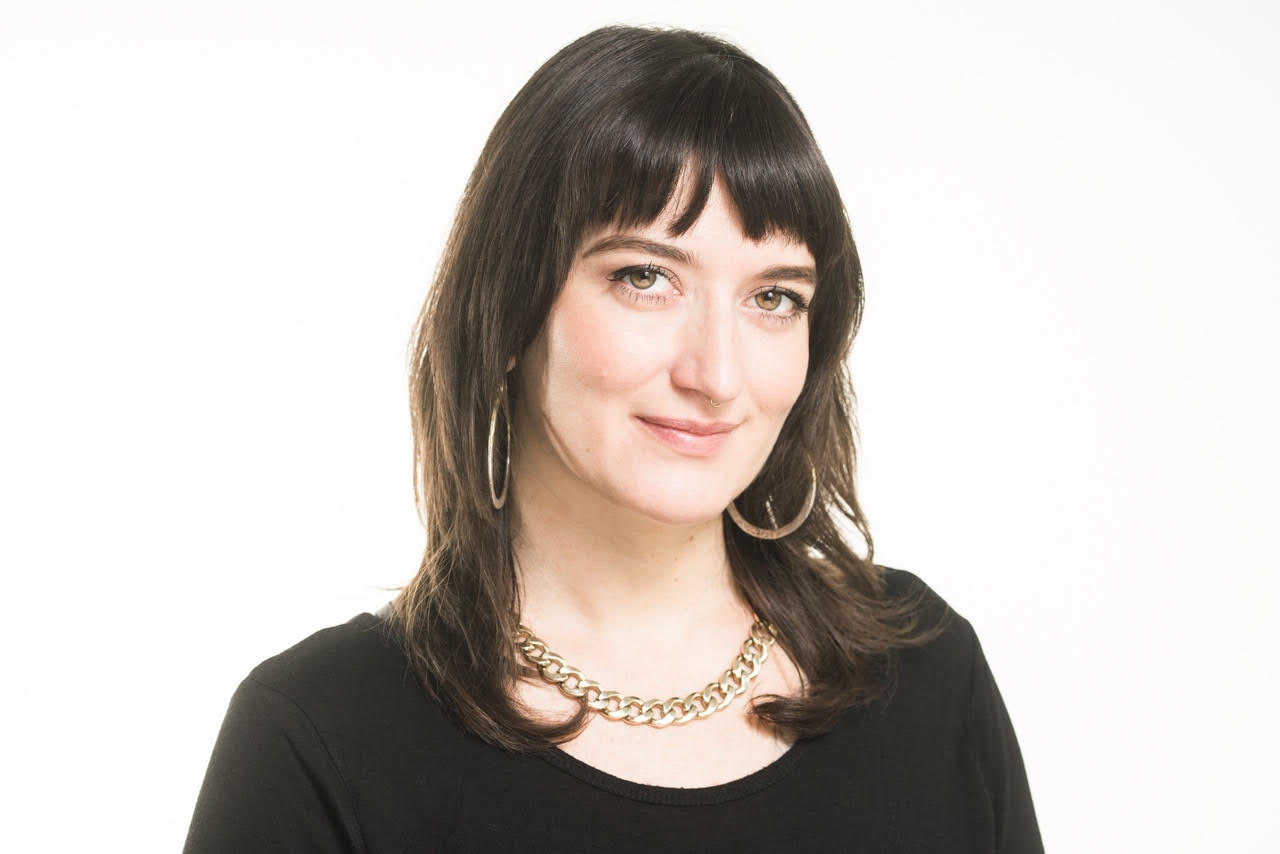 Maggie Ly, Manicures and Pedicures
Call (503) 235-6484 for appointments.
Days: Tuesday through Saturday
Hours: 9:00 to 6:00, early morning and evening appointments available.
New clients welcome! 
Maggie has been cheerfully serving her nail clients for 25 years and brings incredible attention to detail to her work. She specializes in acrylic nails that never lift and long-wearing natural nails. In addition to expert nail care, her luxurious spa manicures and pedicures include a warm paraffin wax treatment for hands and feet, exfoliating scrubs, and moisturizing massage.  What a treat for hands and feet!
What her clients say: 
"Maggie is so thorough! Her manicures last longer than anyone else's. My nails never lift between appointments." 
"I love getting a pedicure in Maggie's spa chair. She makes me feel totally pampered and the results are incredible." 
Check out the Nails page for complete details.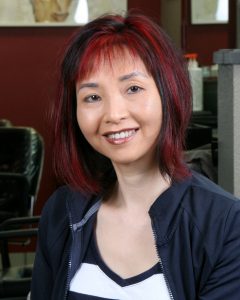 Kristen Soda, Hair Stylist
Call (503) 235-6484 for appointments
Days/Hours: varies; please call
Kristen has been a cosmetologist for 15 years and specializes in blondes and vibrant fashion colors.  She can shape up your natural look or help you branch out into something wild and fun.  From purples and teals to blondes and browns–and everything in between–Kristen can find the perfect look for you!

Testimonials
Loves the location and Maggie did an amazing job on my feet.  That foot massage felt incredible and I told my husband that I'm taking my 50th Avenue Salon break monthly.
Kay Bejarana
The staff is professional and always listens to me.  50th Ave. Salon is a place to relax, be pampered and know you'll  look and feel great when you leave!
Louise Gillis
50th Avenue Salon is a place you won't visit just once. Whether you have your hair cut, colored or styled, you will be back!
If you have a manicure or a pedicure, you will return for another one, and will have probably recommended a friend in between your appointments!
If you have a massage, you'll want to return for another one!
All services are rendered by a friendly, very skilled,  and professional staff.  Great atmosphere, and great location!
Debbie VanAcker : )